Project V8 Pro-Street 100E
Little 100E came in as a shell now has a universal Chris Alston chassis kit installed, small block Ford V8 & auto. A Volvo rear end, Capri & Escort front.

Project Escort Twin Cam
We are building this Escort 2 for a customer who is into Fiat 131`s we have used the 131 tunnel, engine & box, back axle & radiator. He also wants us to fit the Fiat grille & twin headlamps. When finished it will run on 17 inch alloys.

Project Camaro
Originally a small block with auto when finished this Camaro will be a big block with stick shift.

Project 105E
We are in the process of completing the body shell welding to this customers Zetec powered Anglia. Our customer had already done a lot of welding himself so we are just finishing off the tricky bits & fitting a rear roll cage.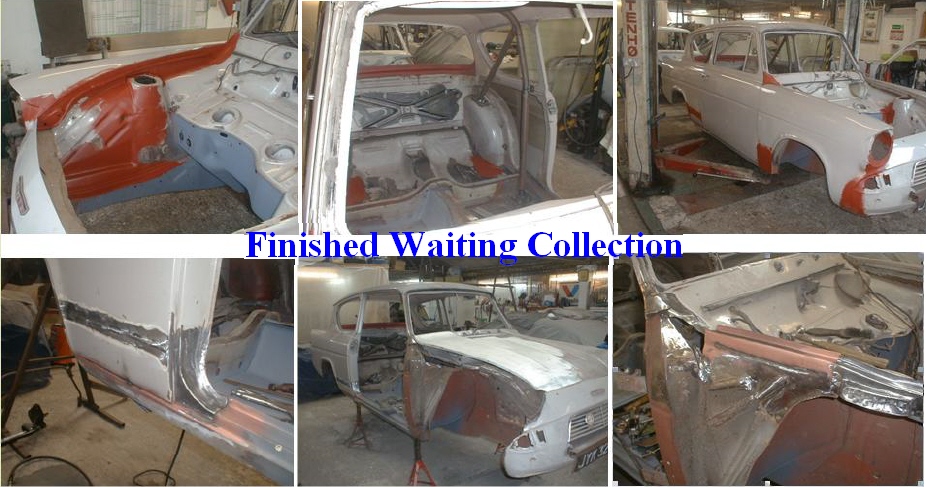 Pinto Powered Ratrod 300E
Customers 2.0 Pinto 300E, we have removed the old steering box system and converted it to a rear mounted steering rack & pinion.

Project Mk 1 Cortina
Customers Mk 1 Cortina in for structual welding repairs & mounting in a Cosworth engine & box fabricating engine & gearbox mounts, tunnel mods and fitting a roll cage.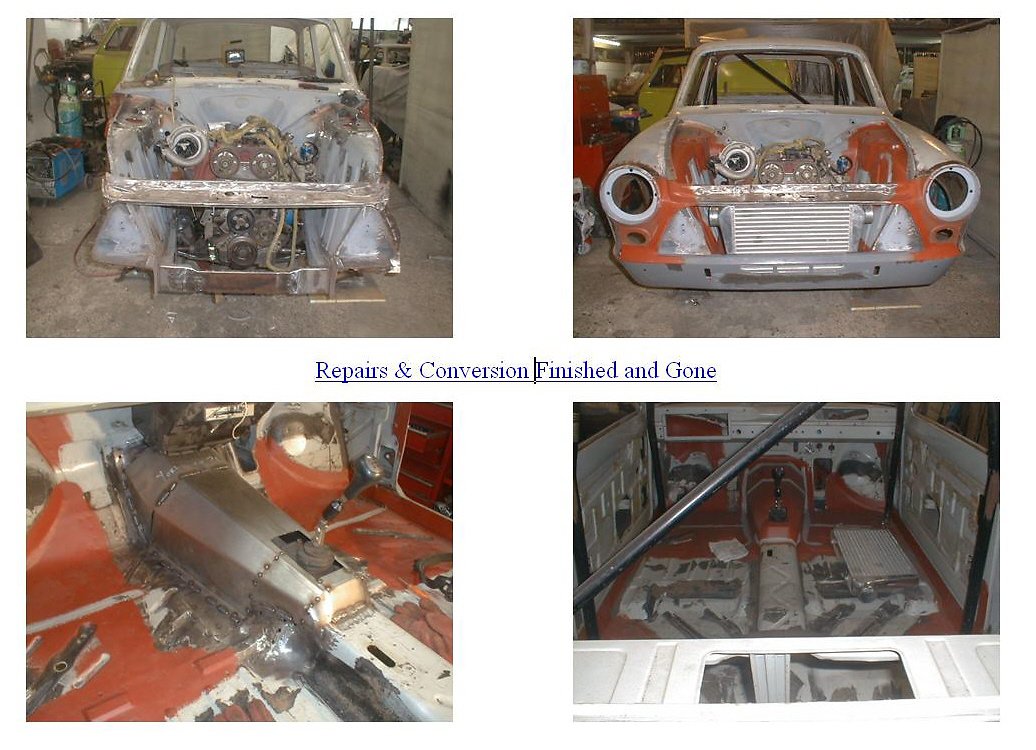 300E Project
New customer project, sort-out steering & suspension, fabricate new tunel & bulkhead, convert dash back to a more resto look.